300 million people worldwide suffer from depression, but the shocking fact is that people are still not giving preference to mental health. We do not talk about it as much as other diseases. The most depressive age is adolescence. People of this age do not shy away from taking any unethical steps due to a lack of maturity.
According to a survey by NCMH, a total of 6. 5% of the Indian population suffers from severe mental illness, which is the highest in the world.
People with depression do not want to make their mental agony known, which causes their depression to reach a serious level; efforts are being made from time to time by psychologists to spread awareness among people.
Dr. Sanjay Jain is an internationally renowned psychologist in Jaipur. Due to his efforts, the youth of Jaipur has become aware of depression, and by starting their mission, they are also making other sections aware.
Through social media, Dr. Jain is strengthening his identity in people through rational and informative content so that more and more people are aware of mental health.
It is very important to get help to the person suffering from depression at the right time. Here are some tested ways of finding the best nearby psychologist.
5 Tips to Find Best Nearby Psychologist
If you or someone you know is suffering from depression, then with these tried methods, you will be able to find an experienced psychologist according to the level of your problem.
Youtube Interview Videos
This can be the most prosperous way to know the personality of a psychologist, as well as you will know whether the expert is according to your aspirations or not. Look closely at the interview and decide whether the therapist's knowledge is really deep in the context of counseling.
Ask Colleagues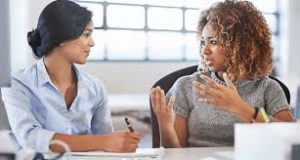 Asking your coworkers would be a sensible decision as your sources may be limited, but the sources from colleagues may bring you to a decisive point in your search.
Also, many companies are associated with the Employee assistant program (EAP) you can ask to H.R. department for more details about it.
Appoint Quora as Your Sailor
Quora is known for being the most honest content forum. On assessing the questions related to your problem, you will find out the features that you should look for in a psychologist and make you aware of your city psychologist's reputation. Here is a reference link. https://www.quora.com/Who-are-the-top-psychologists-on-Quora
Make a Google Research Plan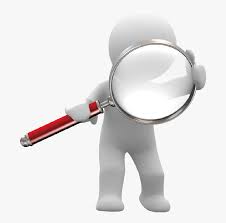 Google is a repository of information, so it is very important to make a predefined plan to research it. Otherwise, you will get lost in this ocean. Some bonus tips are being given which can make your Google research more focused.
Identify your mental disorder if possible

Make sure you're looking for an offline or online counselor

Always seek 3-star reviews as they considered the most honest

Read the books written by prominent psychologist

Check the social media appearance of psychologist

Take a keen look at the psychologist's website
Schedule Skype Meetings for Trial
In the last phase of the research, you can ask your city psychologist for a trial Skype meeting. They will provide this facility to you for a very nominal fee. During the meeting, you should look at the way they talk and conclude whether you will be able to keep pace with it.
Who is Dr. Sanjay Jain
Dr. Sanjay Jain is a Senior Psychologist of Jaipur who has played a major role in mental disorder research programs of Singapore and Pennsylvania(USA). According to a recent magazine report, Sanjay Jain is the most asked psychologist of the last year in Jaipur, Which has been topped in the list of Best Psychologists in Jaipur by the American company Threebestrated.com.
Key Achievements of Dr. Sanjay Jain
# Rajasthan medical council registered member.
# Worked as a resident psychologist at S.M.S. Hospital Jaipur.
# Total 13 years of experience as an expert.
# Founder of Jain Neuropsychiatry clinic & de-addiction center.
# Specialist of all the mental disorders.
Patient's View on Dr. Sanjay Jain
When they see you from the point of view of a liberator, then I can assure you that you feel loosened from the grip of your troubles. For me, Sanjay sir has been like a guide to give a new path to life. Shekhar Jain
Dr. Sanjay's knowledge in the context of psychology is down to a deep level. The way of designing his therapies is very patient-centric, thank you Sanjay sir you're the best psychologist in Jaipur. Manoj Kumar
The Bottom Line
Mental health should be paramount. Then only can we give this world a level of equality in technology and wellbeing? Dr. Snjay Jain says that "in measuring success, mental wellbeing should be included in the standards as much as other standards.