A break from the hectic work life is necessary to relax and rejuvenate. You can pack your bags, make travel bookings, and head to the Venice of the East, Udaipur, for a fun-filled time with family and friends. It is among Rajasthan's most beautiful cities and a must-visit to experience the royalty and hospitality of the state. Udaipur will mesmerize you with intricate palaces, shimmering lakes, grand edifices, and vibrant markets. If you haven't been here before, then you should be heading to a travel booking site already. The city is home to several unique tourist attractions which you can explore during your visit. Here are the best of these –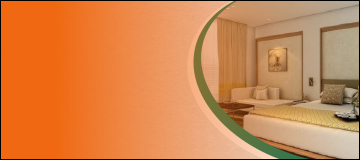 Udaipur City Palace
 Situated along Lake Pichola, Udaipur City Palace will give you an insight into Rajasthan's princely grandeur. The exquisitely designed interiors of the palace will leave you awe-struck with detailed mirror-work, magnificent paintings, murals, antique furniture and marble work. The vast complex is divided into many several villas and palaces, including Krishna Vilas, Amar Vilas, Bhim Vilas, Manak Mahal and Moti Mahal.
Jagmandir
 This 17th-century palace is another famous destination in Udaipur, visited mostly by honeymooners. The Lake Garden Palace emits sheer splendor and serenity. The various sections of Jagmandir, include Bara Patharon ka Mahal, Garden Courtyard, Gul Mahal, Darikhana, Kunwar Pada ka Mahal and Zenana Mahal. You can also enjoy a boat ride while you explore this incredible attraction.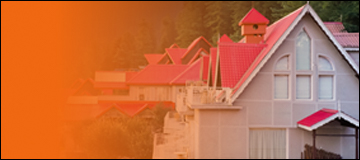 Saheliyon Ki Bari
 Saheliyon Ki Bari, commonly known as the Garden of the Maidens, was built in the 18th century by Maharana Sangram. This jaw-dropping structure once catered to the royal maids who would accompany the Princess of Udaipur to her husband's hearth. The place showcases women dancing, singing and merry-making and the spell-bounding structures of marble elephants, fountains, a lotus pool and kiosks of the ancient era.
Sajjangarh Palace
 Sajjangarh Palace is perched on a hilltop and offers stunning views of Fateh Sagar Lake. It looks straight out of a fairy tale and is a perfect testimonial of the richness of Rajput rulers. The palace was built to enjoy monsoon clouds. Built in 1884 by Maharana Sajjan Singh, it should be on the list of must-visit places in Udaipur if you wish to enjoy the panoramic views, mountains and gorgeous lakes. The palace is a gorgeous sight to behold in the evenings as its beauty glorifies during this time. You can click some unbelievably amazing pictures here.
Fateh Sagar Lake
 This serene lake with its glistening blue-hued waters and backdrop of lush green hills is what has earned Udaipur the name of "The Second Kashmir". Exceptional clarity and the 4 islands of the lake has made it a major attraction in the city. These islands house public parks and a solar observatory and can be easily reached by boat. The lake was named after Udaipur's Maharana Fateh Singh. It is also a great source of water supply to the urban areas.
You can also visit other attractions in Udaipur, such as Rajsamand Lake, Jaisamand Lake, Maharana Pratap Memorial and Vintage Car Museum.