BBQs 2U store in Abersoch, UK Mainland has built a good reputation for quality grills, affordable rates, and exclusive customer services.
It has coal and gas grills in its inventory. Customers can choose from top brands like Masterbuilt, Ooni Pizza Oven, Napoleon, and Kamado Joe.
Masterbuilt portable charcoal grill is available with top features like –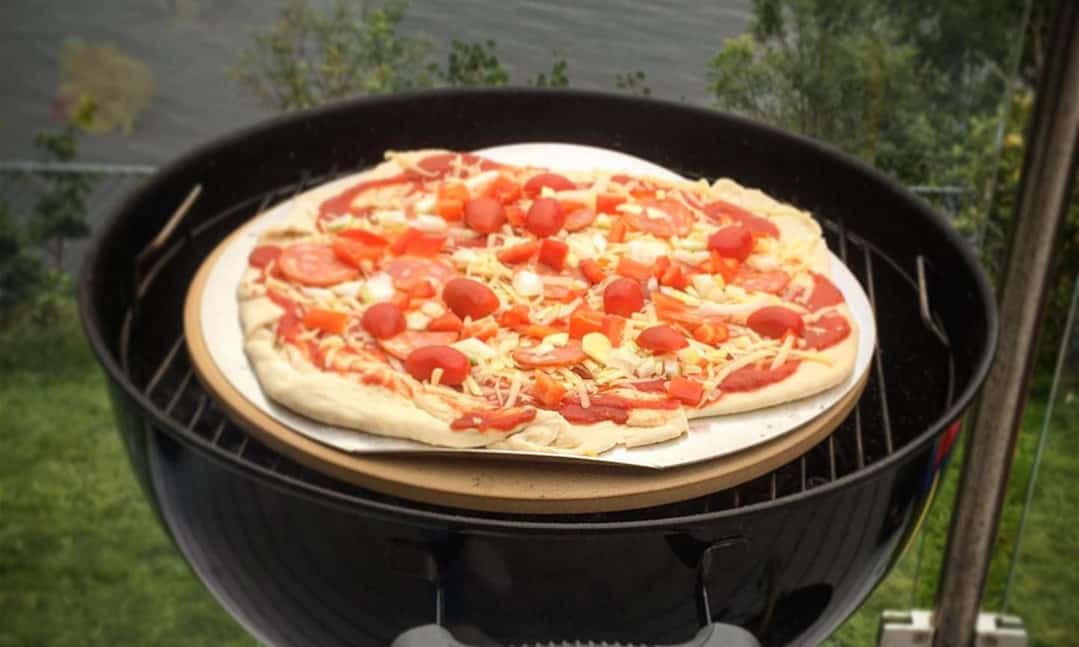 · Portability
A portable design that allows you to easily move the grill around.
· Cooking space
A sufficient 200 sq. inch cooking surface that is large enough to cook for a small family.
· Temperature control
A built-in thermometer or adjustable air vents to help you control the cooking temperature.
· Durability
High-quality materials, such as heavy-duty steel, that are designed to withstand heat and elements.
· Easy to clean
Removable ash pan or tray for easy cleaning and maintenance.
· Accessories
Includes reversible smoke & sear cast iron grates, which enable high heat for searing and slow & low for smoking.
· Versatility
Available with gas convenience besides coal or briquettes. Allows for tabletop cooking or you can buy a collapsible cart.
The Masterbuilt portable coal grill works like their gravity series BBQs and is easy to use.
Load the mini hopper with charcoal located on the unit's right-hand side.
Use a Masterbuilt fire starter to light the flame.
Set the necessary temperature and allow the in-built fan to stoke the fire.
On the front, there is a handy dial that allows setting precise temperature. Within minutes you can adjust the temperature from high to low and vice versa.
The portable grill weighs 17 kg and is ideal for backyards, narrow verandas, beaches, or campsites.
Customers can even upgrade their grills with a variety of tools and accessories to enhance their grilling experience.
Some popular tools & accessories are:
Smoker Box allows you to add wood chips to your gas grill for a smoky flavor.
Grill Cover is a must because it protects your grill while transportation from the elements or when in storage from the dust
Grilling tools including spatulas, tongs, and forks are all made with durable materials.
Rib Rack lets you cook ribs upright, freeing up space on your grill and ensuring even cooking.
Fish Basket keeps delicate fish fillets from sticking to the grill grates while allowing them to cook evenly.
The Pizza Stone lets you cook crispy, restaurant-quality pizza on your grill.
Meat Thermometer: Ensure your meat is cooked to perfection with a meat thermometer, available in both analog and digital models.
Meater Mitts for protecting your hands around the grills. The gloves are designed for high heat resistance. The length is extended for protection of the wrist and forearm.
Cast Iron Cooking Grates can help retain heat and create beautiful grill marks on your food.
The Joetisserie is a rotisserie attachment that allows you to cook whole chickens, roasts, and other large cuts of meat.
An electric starter can make lighting your grill quick and easy.
The grill expander adds an extra layer to your cooking surface, giving you more room to cook.
A charcoal basket can help you organize your charcoal and create different heat zones for your cooking.
If you are looking for accessories to upgrade your Masterbuilt, and Kamado Joe, then BBQs 2U is the one-stop solution. Just visit their online website to check their inventory!